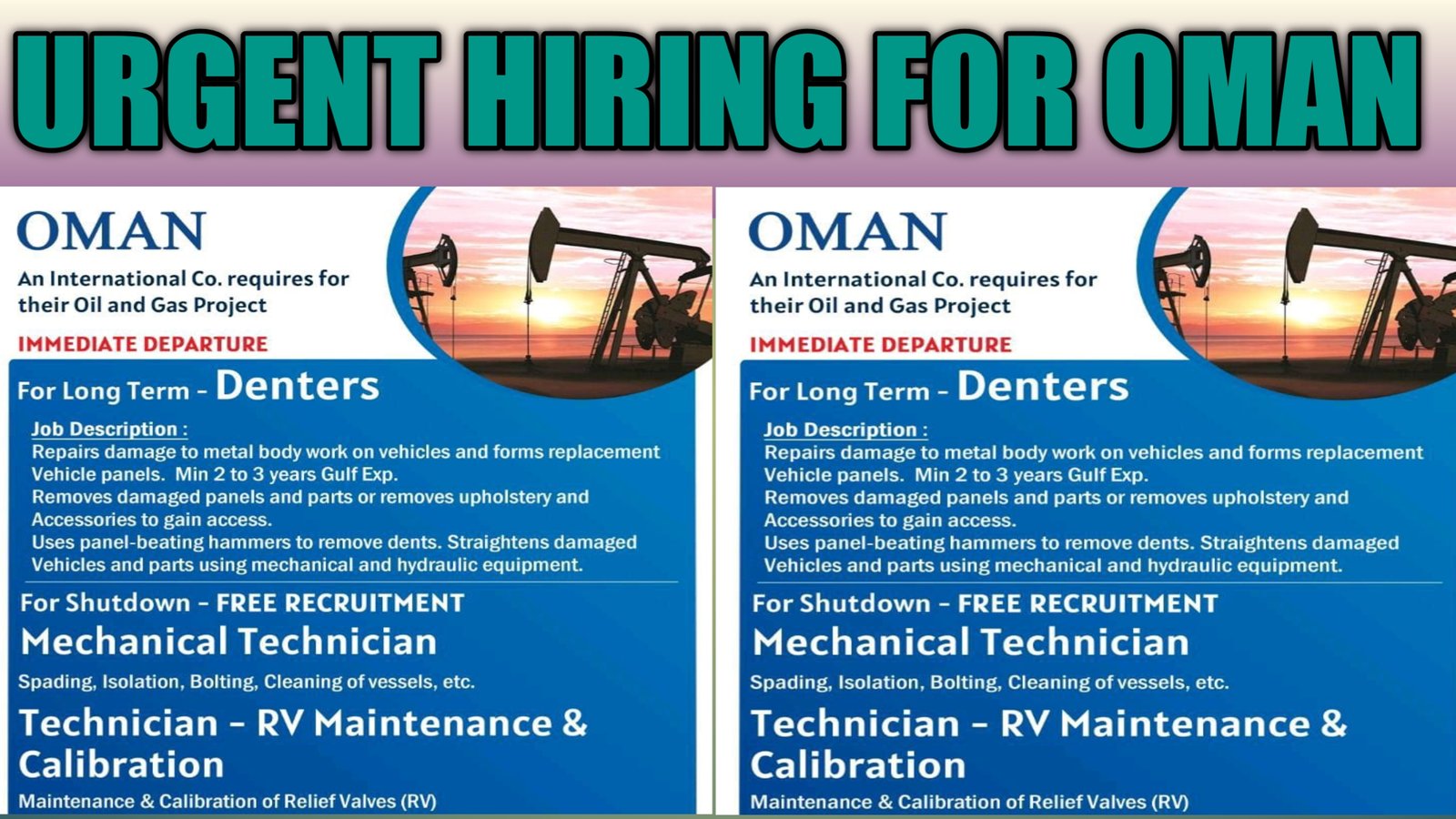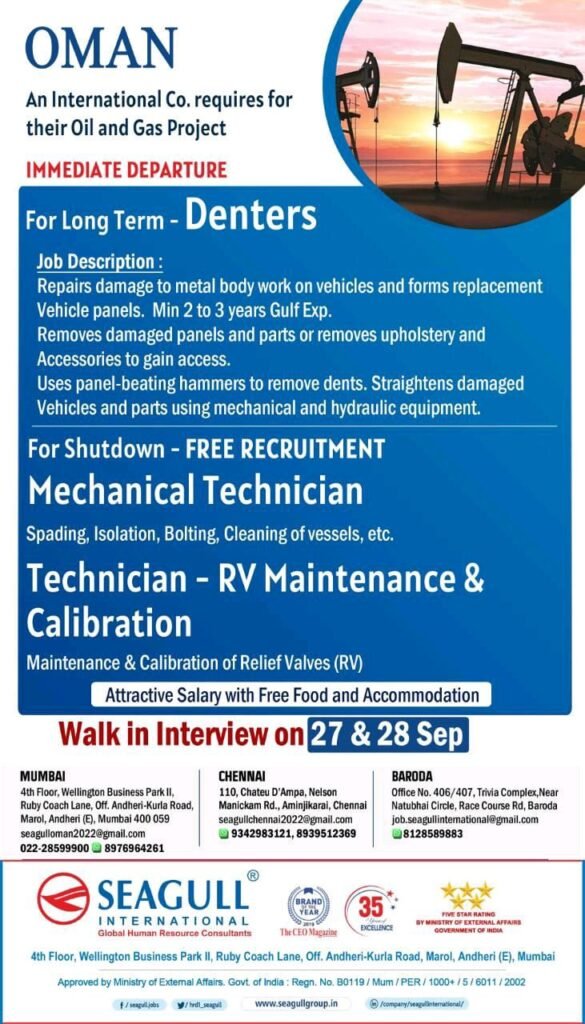 IMMEDIATELY DEPARTURE FOR THESE TYPE OF JOB'S
FOR LONG TERMS. ⚫DENTER
Job Description: Repairs damage to metal body work on vehicles and forms replacement Vehicle panels. Min 2 to 3 years Gulf Exp. Removes damaged panels and parts or removes upholstery and Accessories to gain access. Uses panel-beating hammers to remove dents. Straightens damaged Vehicles and parts using mechanical and hydraulic equipment.
FOR SHUTDOWN – FREE RECRUITMENT
⚫Mechanical Technician
Spading, Isolation, Bolting, Cleaning of vessels, etc..

⚫Technician – RV Maintenance& Calibration Maintenance & Calibration of Relief Valves (RV
Attractive Salary with Free Food and Accommodation Walk in Interview on 27 & 28 Sep
MUMBAI :- 4t Floer, elinpos Bshes Parkal
Ruby Coech Lane, Ot. Andhel-Rute Road,
Marol, Andheri (E). Manbai 400 059
seagirtematieraleralcom, 8212589683
CHENNAI :- 110.Chats Danpa . Nel so
Merrick Rs., Aminjkanl Chensal
seagukhensai2022@pmall.com
9342983121, 8939512389
BARODA OFFICE:- No 406/407, Tnda Cormplex Neer Natbhai Carde, Race Course Rd, Baroda
022-2859990 897696426