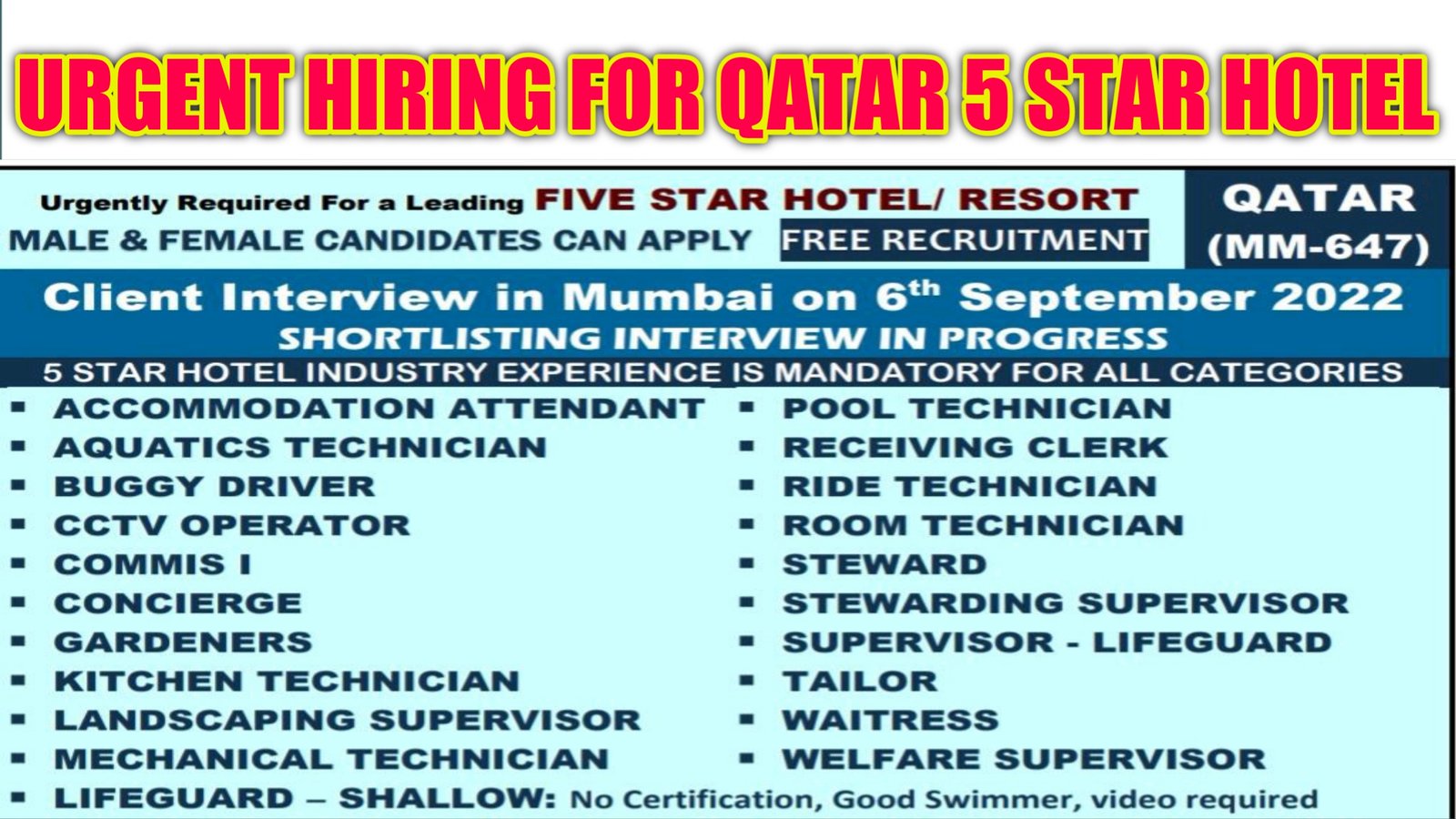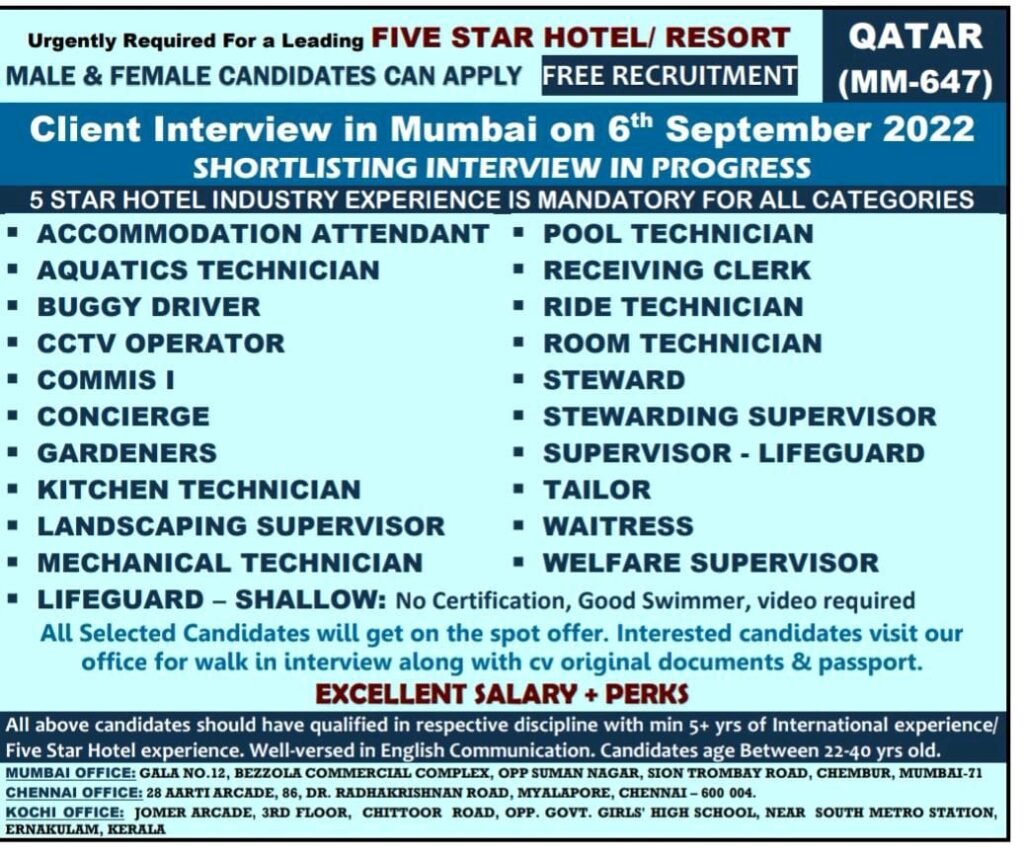 JOBS CATAGORY OPENING LIST FOR QATAR
▪️ACCOMMODATION ATTENDANT

▪️POOL TECHNICIAN

▪️AQUATICS TECHNICIAN

▪️BUGGY DRIVER

▪️CCTV OPERATOR

▪️RECEIVING CLERK

▪️RIDE TECHNICIAN

▪️ROOM TECHNICIAN

▪️COMMISI

▪️STEWARD

▪️STEWARDING SUPERVISOR

▪️SUPERVISOR – LIFEGUARD

▪️CONCIERGE

▪️GARDENERS

▪️KITCHEN TECHNICIAN

▪️LANDSCAPING SUPERVISOR

▪️MECHANICAL TECHNICIAN

▪️LIFEGUARD SHALLOW: No Cetification, Good Swimmer, video required

▪️TAILOR

▪️WAITRESSES

▪️WELFARE SUPERVISOR
Client Interview in Mumbai on 6th September 2022 SHORTLISTING INTERVIEW IN PROGRESS 5 STAR HOTEL INDUSTRY EXPERIENCE IS MANDATORY FOR ALL CATEGORIES
All Selected Candidates will get on the spot offer. Interested candidates visit our
office for walk in interview along with cv original documents & passport. EXCELLENT SALARY+PERKS All above candidates should have qualified in respective discipline with min 5+ yrs of International experience
Five Star Hotel experience. Well-versed in English Communication. Candidates age Between 22-40 yrs old.
MUMBAI OFFICE: GALA NO.12, BEZZOLA COMMERCIAL COMPLEX, OPP SUMAN NAGAR, SION TROMBAY ROAD, CHEMBUR, MUMBAI-71

CHENNAI OFFICE: 28 AARTI ARCADE, 86, DR. RADHAKRISHNAN ROAD, MYALAPORE, CHENNAI-600 004.
KOCHI OFFICE: JOMER ARCADE, 3RD FLOOR, CHITTOOR ROAD, OPP. GOVT. GIRLS' HIGH SCHOOL, NEAR SOUTH METRO STATION, ERNAKULAM, KERALA